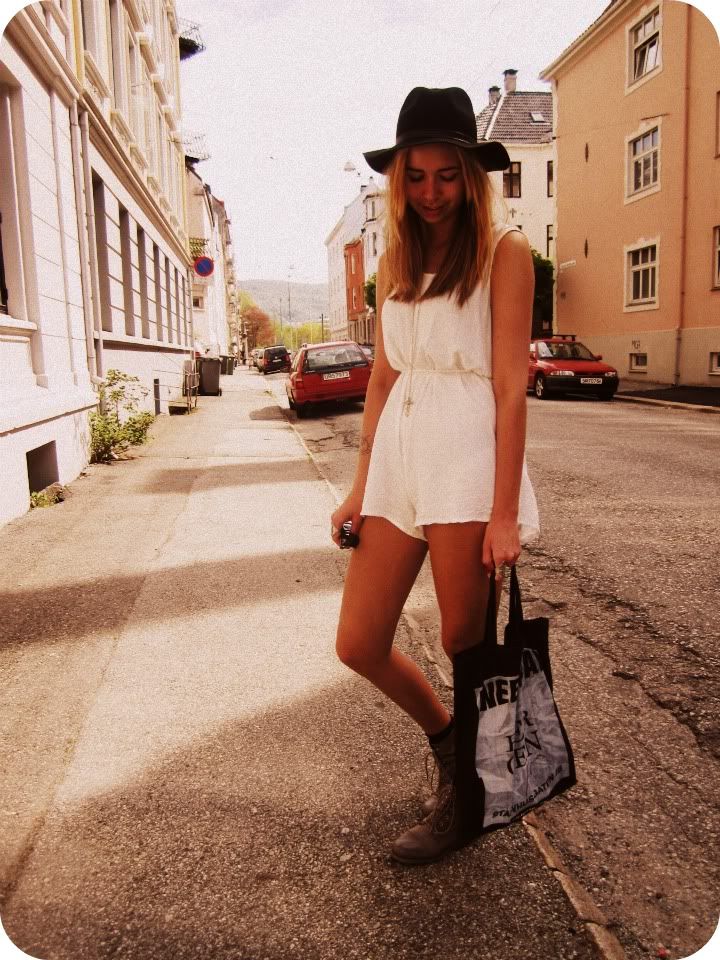 Hatt fra Bik Bok, jumpsuit fra MTWTFSS Weekday, tote fra Weekday, sko fra Din Sko.
Meg og Kent tok oss en spasertur i det finet været, og endte opp på middag hos mamma. Håper alle har en herlig søndag i det fine været!
Hat from Bik Bok, jumpsuit from MTWTFSS Weekday, tote from Weekday and shoes from "Din Sko".
My boyfriend and I took a trip in the lovely weather, and ended up at my mom's place for dinner. Hope everyone is having a nice sunday!